Renegade Decals

All Orders Shipped for $18.50 FLAT RATE (US) VIA USPS Priority Mail!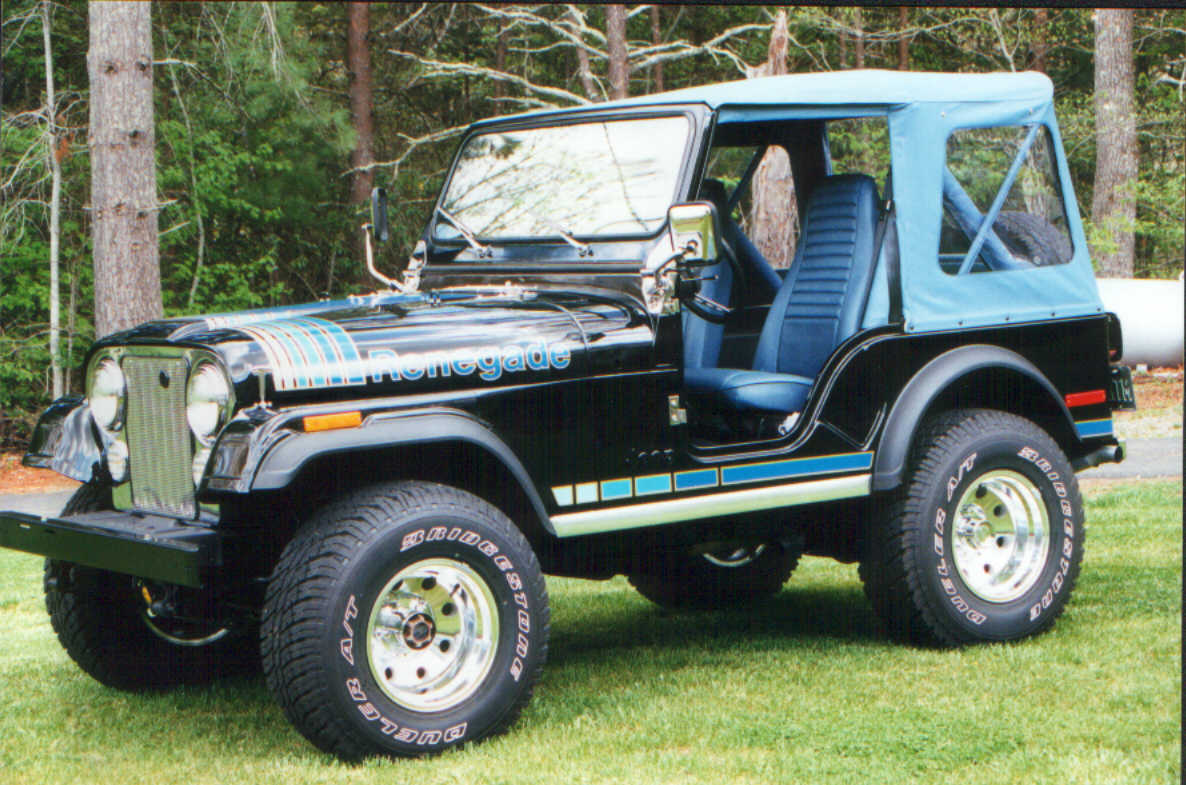 This E-mail below is one I received from the owner/restorer of the above 1979 CJ-5 RENEGADE
Mike,
Just thought you would like to see the Jeep I've been working on for quite a while as I really wanted to take it back as close as possible to factory original. Your decal kit was much better than I expected and of absolute first quality (I am also enjoying the Golden Eagle T-shirt you sent me). Thanks for helping me get it all together. As you can see, this is is one heck of a Jeep!! Thanks again, Ricky Rogers-South Carolina. rogers4@webworks.com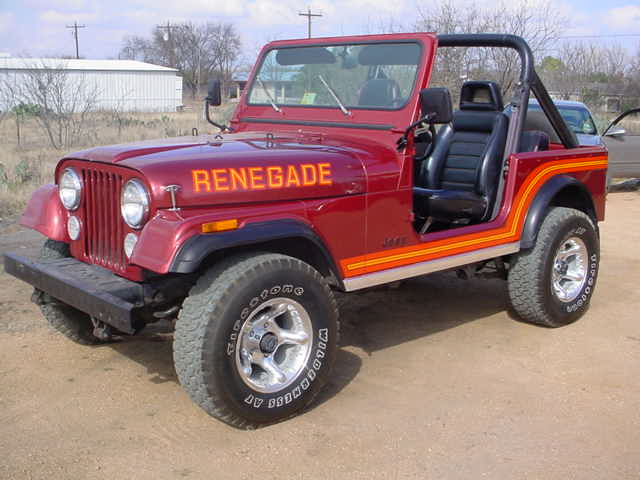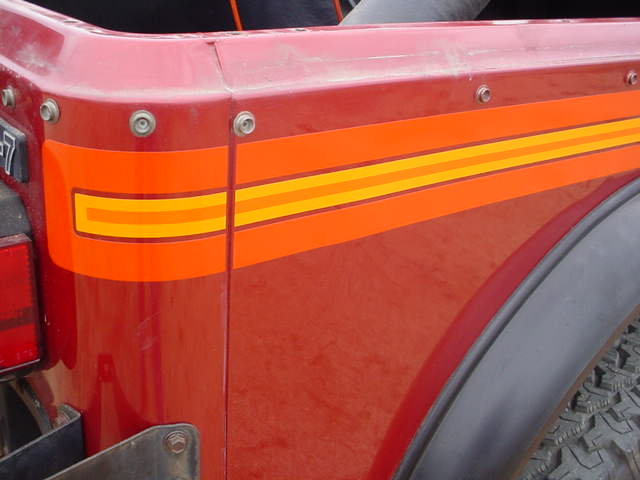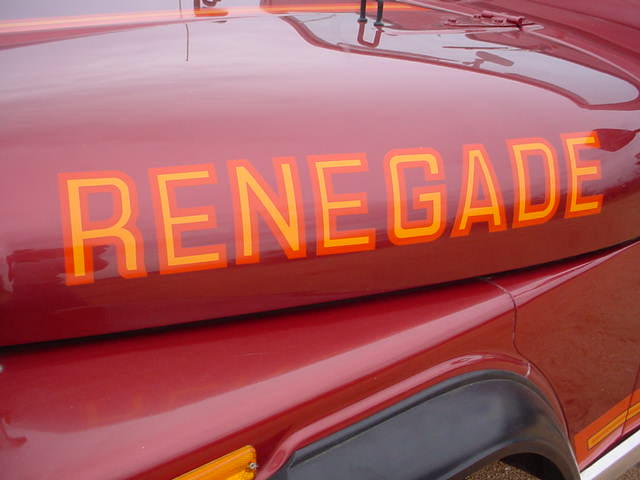 '85-86 Renegade decal kits:$319 (3-color)
Colors:Blues, Reds, Yellows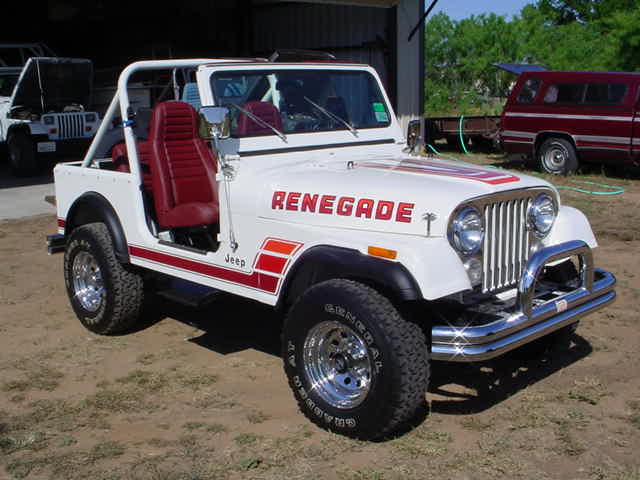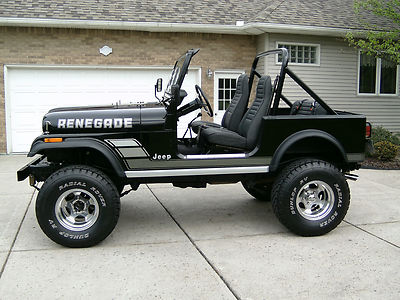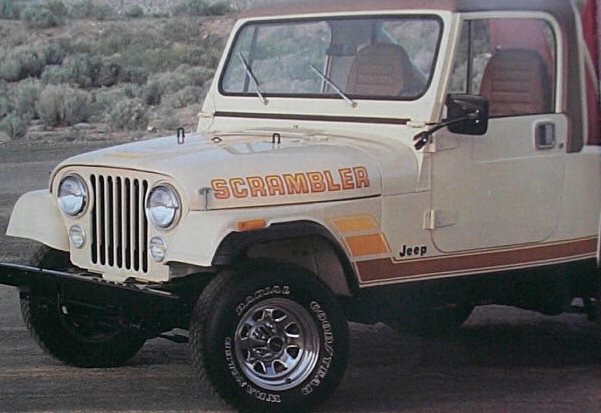 '83-84 Renegade decal kits:$319 (3-color)
Original 3-color Renegade letters only-$79 (PAIR) Scrambler $59 For Both Sides (PAIR)

(greys, blues, reds, and nutmegs)

'83-84Scrambler decal kits $319(3-color)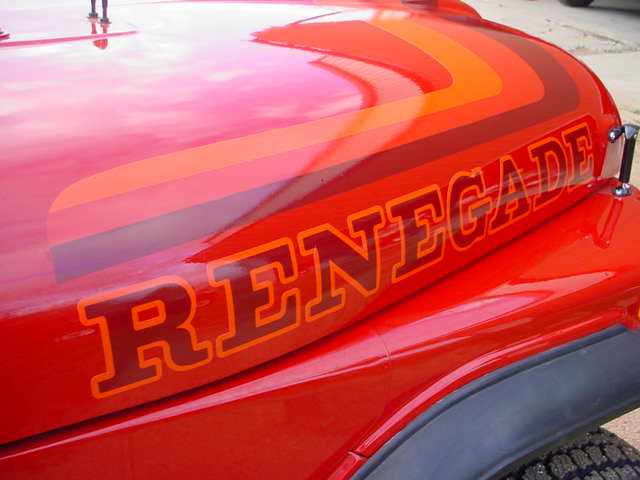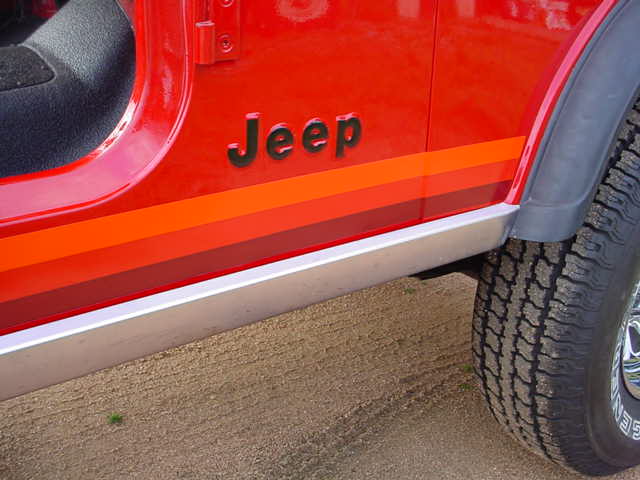 '81-82 Renegade decal kits:$319 (3-color,CJ-5 or 7)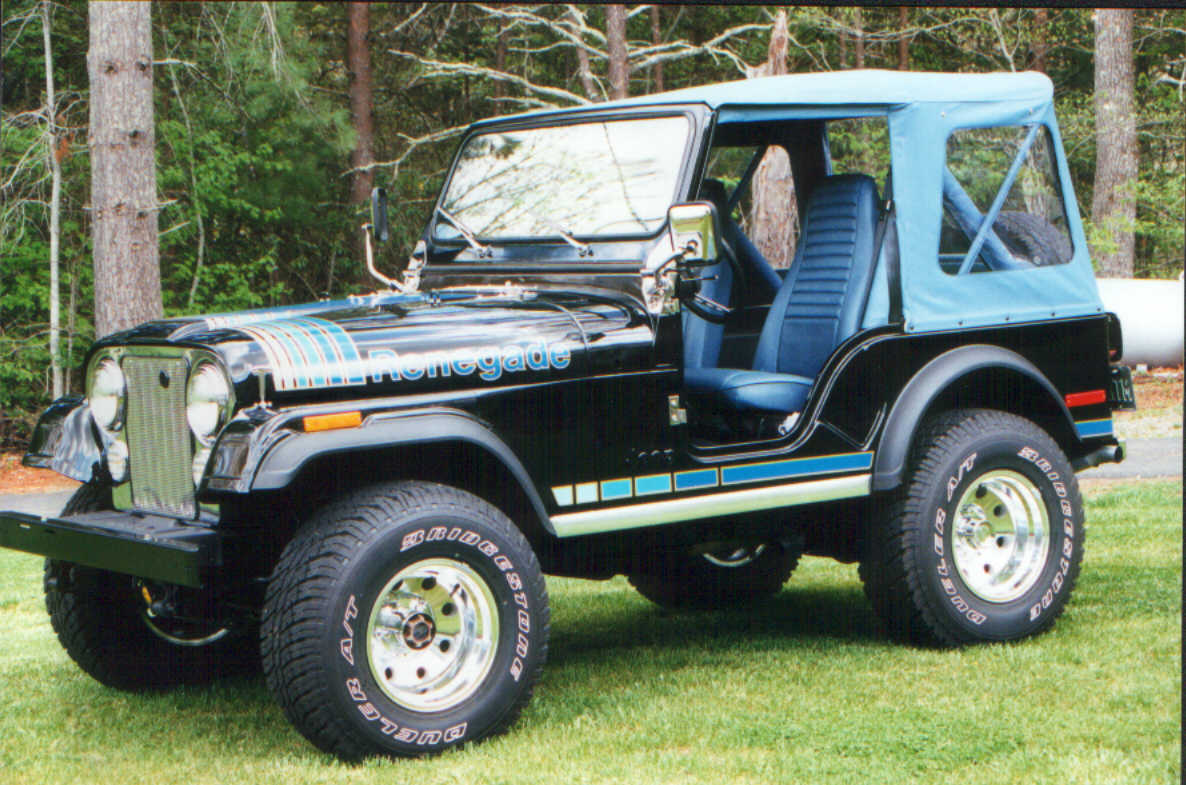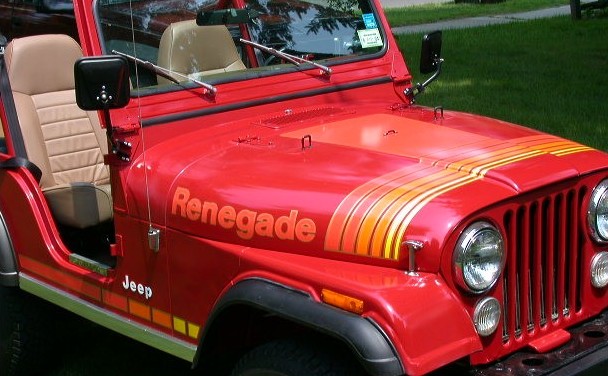 '79-80 Renegades (including Silver Anniversary Ed.)$329
Complete decal kit outlined in Gold just like the originals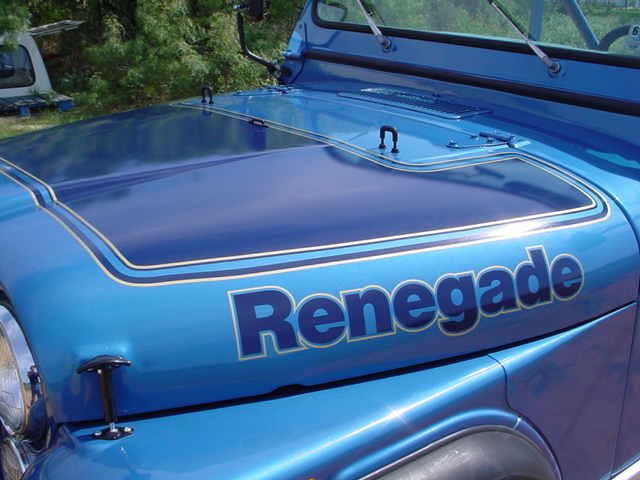 '77-78 Renegades: $279 (Blue or Gold)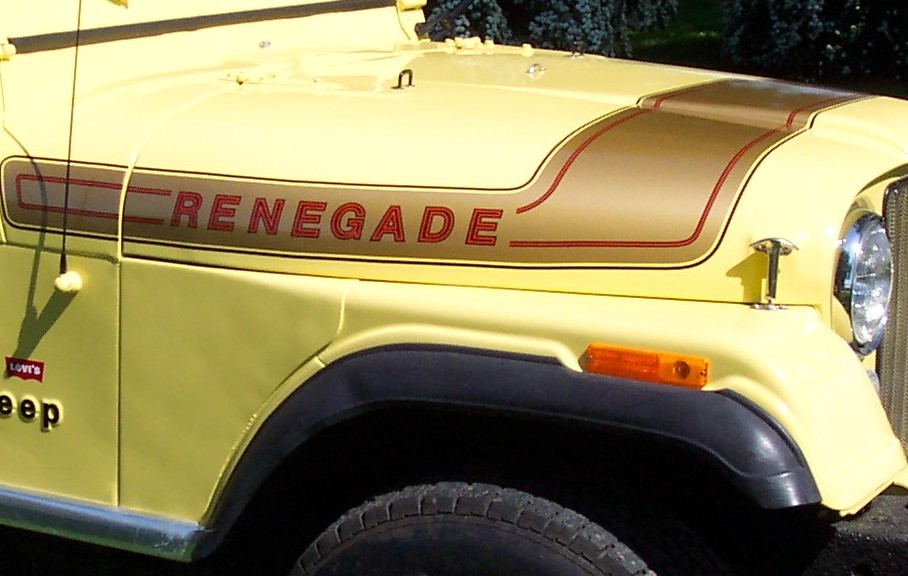 '75-76 Renegades: $299 (Blue or Gold)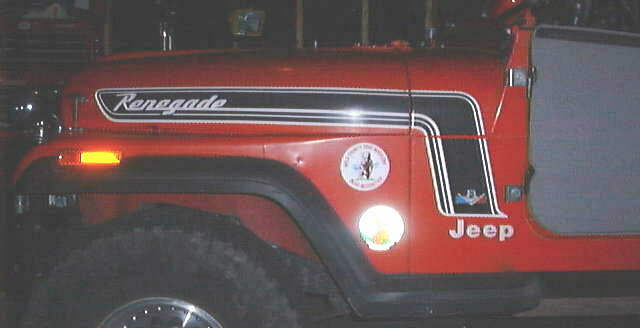 '74-75 1/2 Renegades $189 (CJ-5 or 6)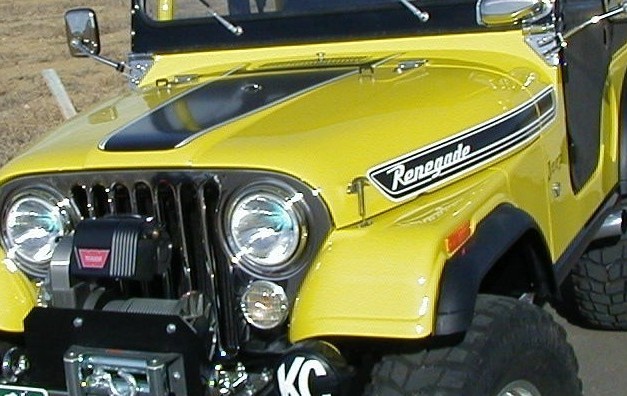 1972-73 Renegade-$229 (CJ-5 or 6)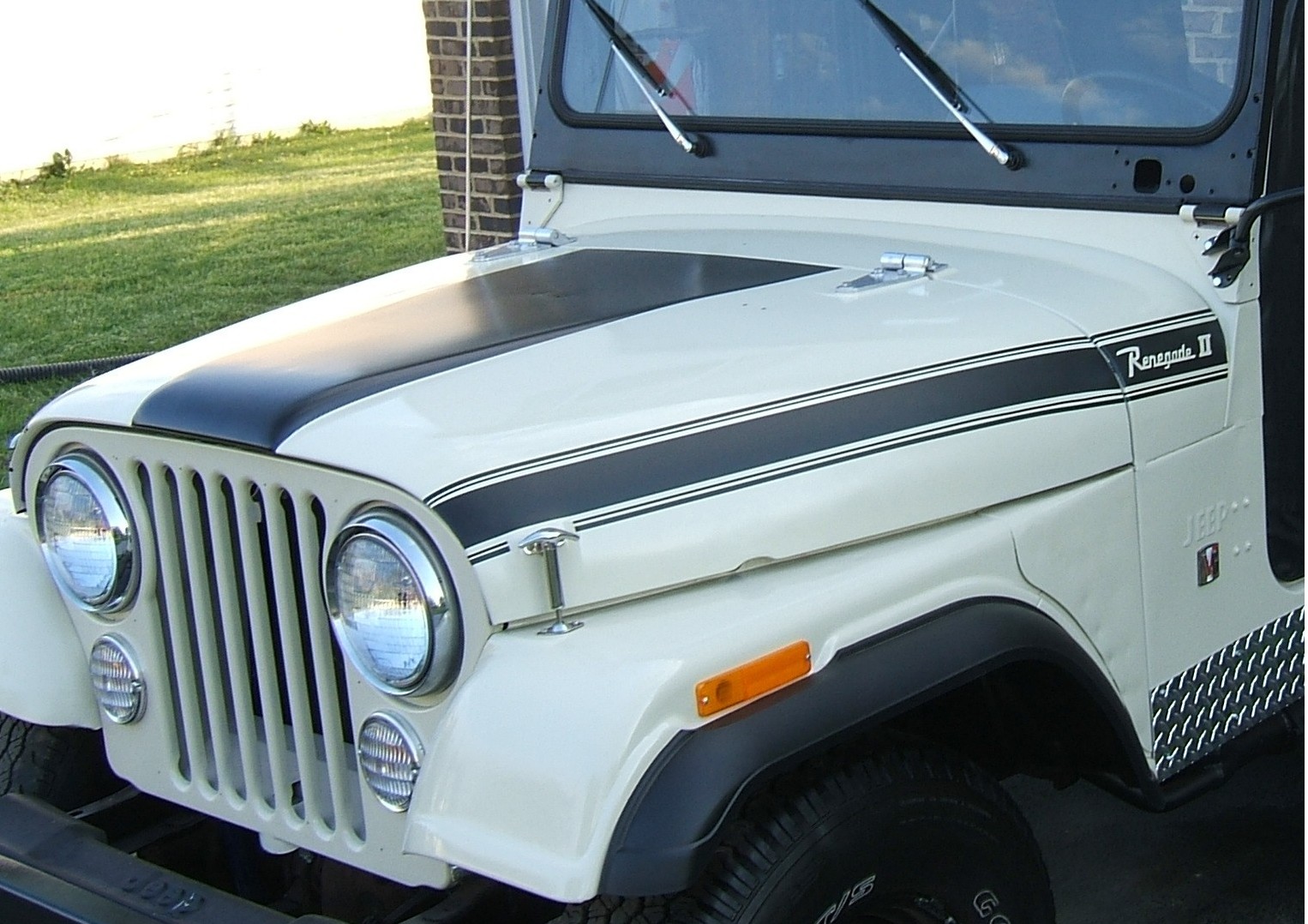 If you have comments or suggestions, email me at thunter@fastmail.com

Jeep is a registered trademark of the Chrysler Group LLC.

512-797-1664 Mobile
or toll free
1-800-316-5337



This website and all its contents are the property of Mike Jewell; Copyright 1998-2022 by Mike Jewell. All rights reserved. Unauthorized duplication is a violation of applicable laws. This website was created by Mike Jewell and edited in 2022 by Hammer Jewell