GOLDEN EAGLE DECALS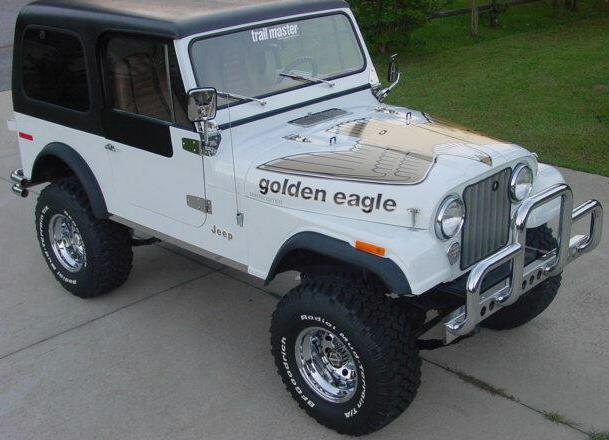 Golden Eagle decal kit comes with bird and two side letter sets,3/8" 3color original body border stripe,and LIMITED EDITION decal. We also carry GOLDEN EAGLE tire covers (shown below).
All Orders Shipped for $21.50 FLAT RATE (US) VIA USPS Priority Mail!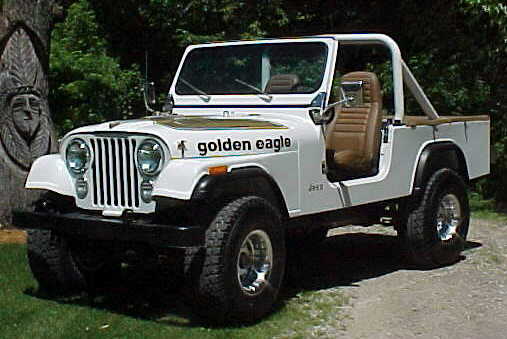 Complete ORIGINAL 3-Color Decal Kit: $319 Black, Gold, and White, SCREEN PRINTED on 3M Scotchcal-weeded, premasked and clear coated. Ask the others if theirs are screen printed (exactly like the originals) or ink printed. SREEN PRINTING has superior color depth and are more durable.

Kit Includes: Hood Decal, "GOLDEN EAGLE" Letters, "LIMITED EDITION" decals and original 3 color body pinstriping as well as a GOLDEN EAGLE oval Golden Eagle logo stickers for your windshield, bumper, etc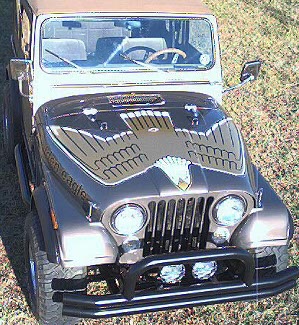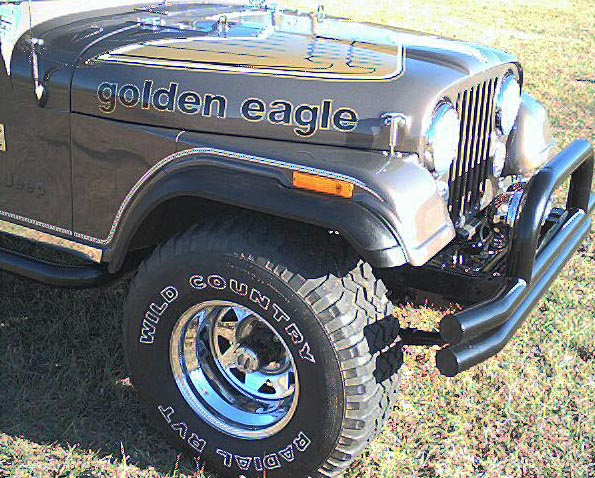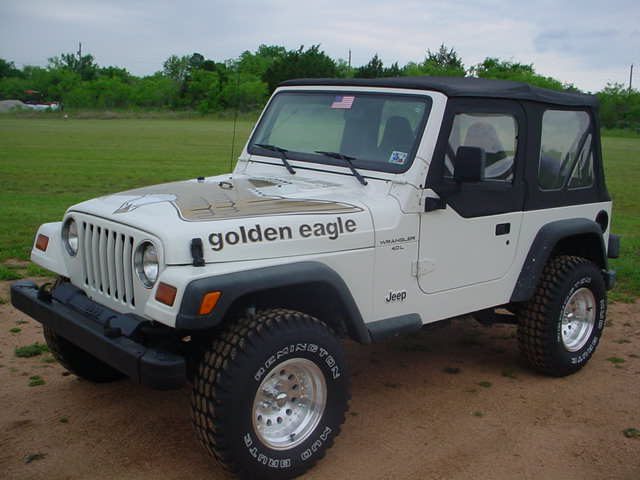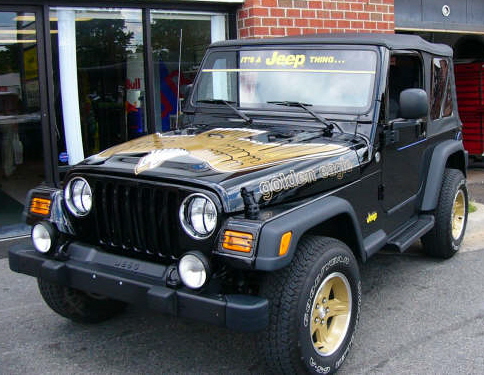 Golden Eagle decal kit for 97-05 TJ Wranglers only $299!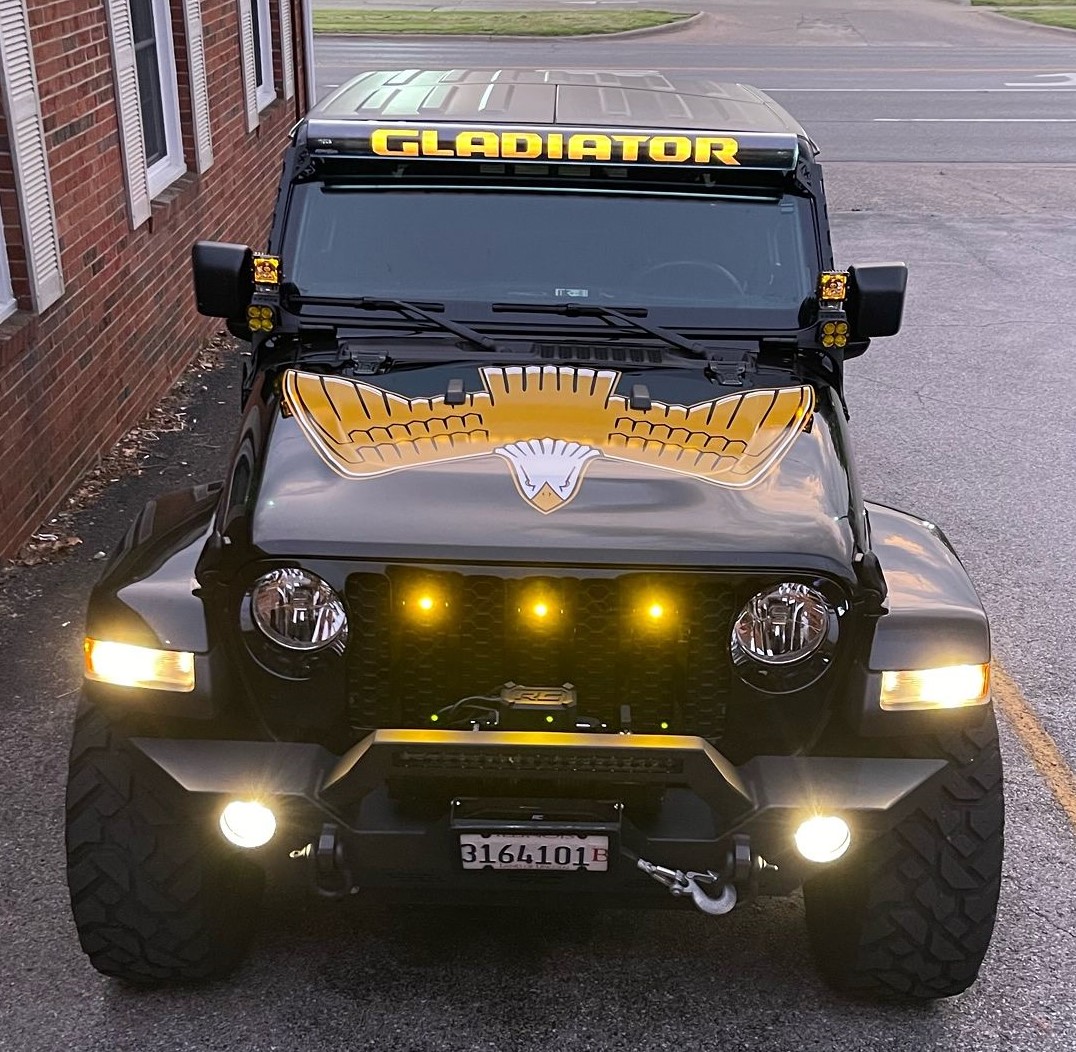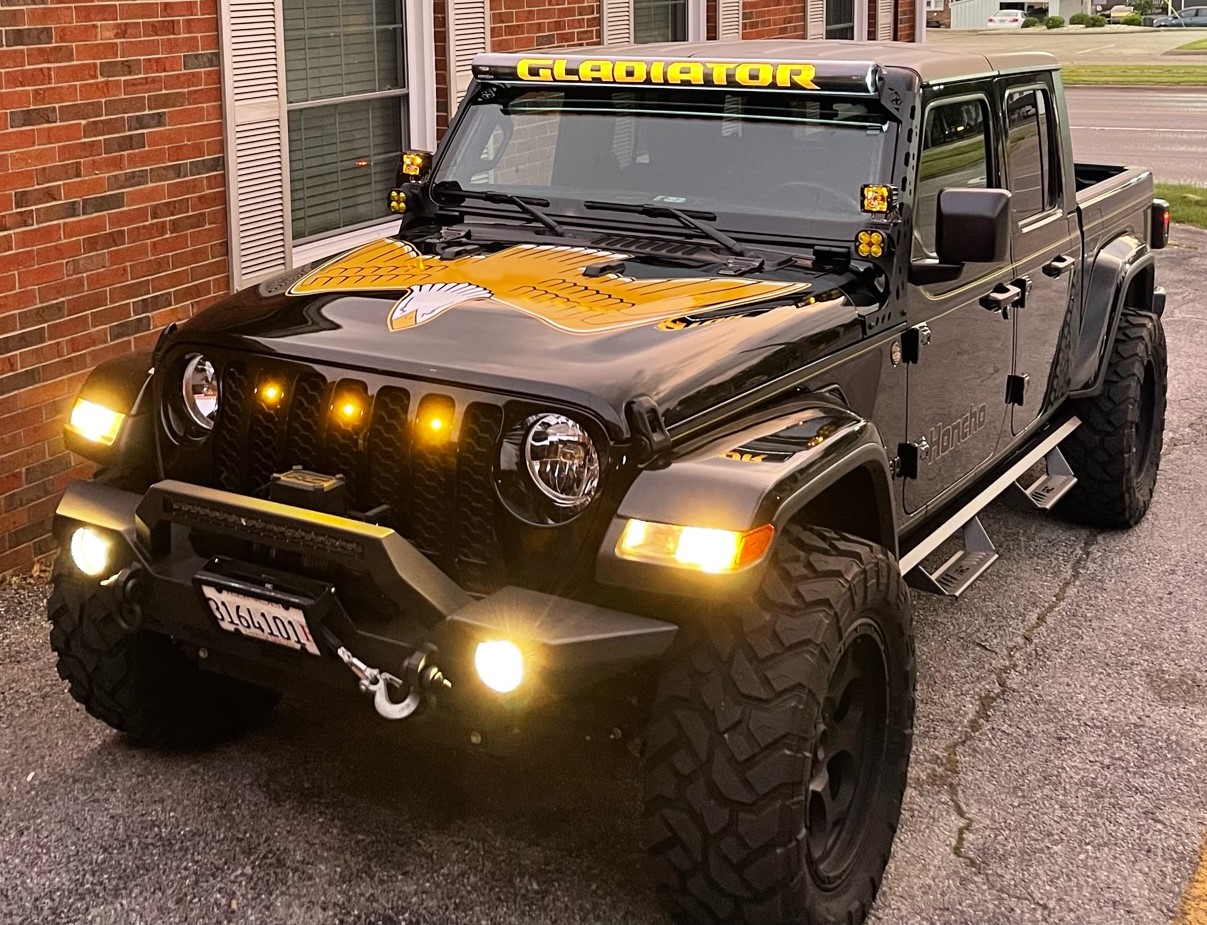 NEW Item! 2019-2023 Jeep Gladiator Golden Eagle decal kits- $279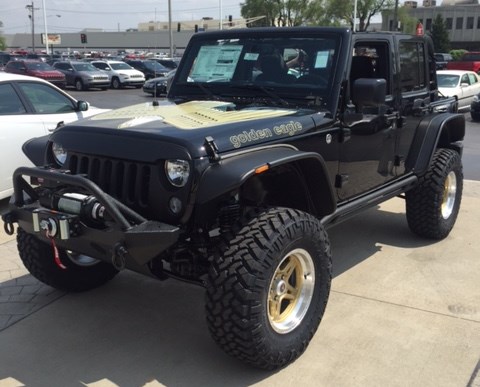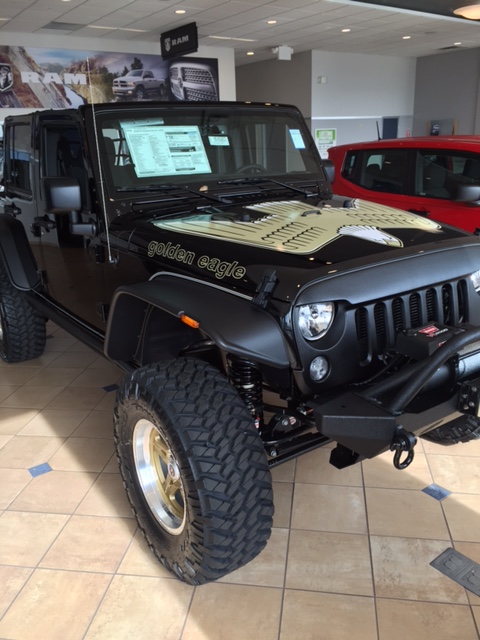 JK Golden Eagle Kits for $269
Includes "Limited Edition" decals and 3-color pinstripes. Fits 2007-2016 JK Wranglers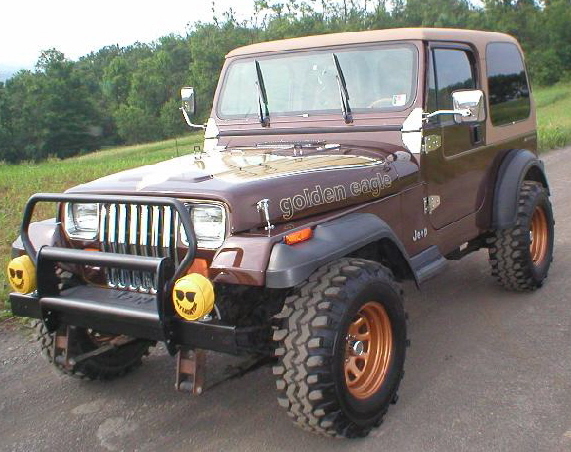 YJ Golden Eagle Kit $299

Golden Eagle tire covers- only $79 with the order of a complete Golden Eagle decal kit only. (available in Levi Tan or Black)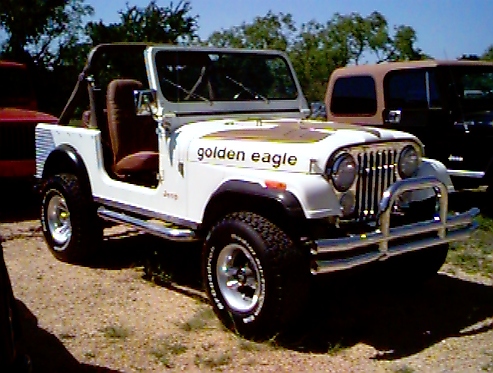 If you have comments or suggestions, email me at thunter@fastmail.com

Jeep is a registered trademark of the Chrysler Group LLC.

512-797-1664
Mobile
or toll free
1-800-316-5337
This website and all its contents are the property of Mike Jewell; Copyright 1998-2022 by Mike Jewell. All rights reserved. Unauthorized duplication is a violation of applicable laws. This website was created by Mike Jewell and edited in 2022 by Hammer Jewell